The Eco-Friendly Baby Shower Party.
Tuesday, 14 January, 2014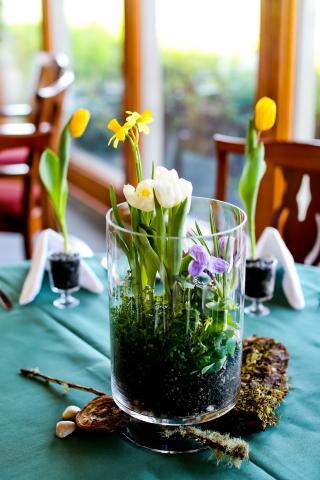 Silk Gift Milan organizes Eco-friendly Baby Shower Party. An ideal experience for parents interested in growing up their future baby with organic products and "friends" of the environment. Opt for a Baby Shower Party outdoors in fine weather that goes along with the theme. Encourage an eco-friendly or green dress code. For the invites you can set up a blog that is original and personalized for the future baby where all the guests can access, find details of the Eco-friendly Baby Shower Party.Thanks to the blog you can see out invitations or call guests through a link, the event is concluded by uploading photos and videos of the event. The gifts should all be organic, such as clothes with organic cotton, 100% organic diapers or multi-purpose, each package will be reused in order to avoid any wastage. To give a touch of fashion to the Eco-friendly Baby Shower Party you can consider porcelain plates and linen napkins, your buffet will offer organic and mostly vegetarian food to better the refined taste of your guests and contribute to the health that is necessary for the future mother and her unborn.
There are so many creative ideas and Silk Gift Milan for Baby Shower Party ... try us!
For decorations, we decided to reuse glass jars for food, which often collect to then throw them into the recycling. Everyone will be filled with earth and small flowering plants. Leave the jars as gifts to guests at Baby Shower Party concluded. Silk Gift Milan loves and follows his work in any detail, Amanda Archetti & Isabella Ratti of each Party Baby Shower realize the important moments for the expectant mother and her guests, this will allow you to enjoy peace of mind with every dish in respect of health and theme by experience, the fun is always guaranteed ... so for the Eco-friendly Baby Shower Party by Silk Gift Milan is prohibited bored. It's all a succession of excitement and fun, like to ask the guests to write a tip on the baby or a thought, on recycled paper of course. Inviting guests to read tips and thoughts aloud to the mother without saying who it was ... the author will be the future mother to reward / the winner/s, maybe with a biological cocktail for the most beautiful message. How much time together in a Baby Shower Party by Silk Gift Milan and what has been said so far in this blog is only a small part, the rest is to explore!
Silk Gift Milan mums reserves a surprise and you could be the Gift of Personal Shopping, maybe one of the stores that sell clothes eco-frienly!