Fashion moms
Thursday, 19 November, 2015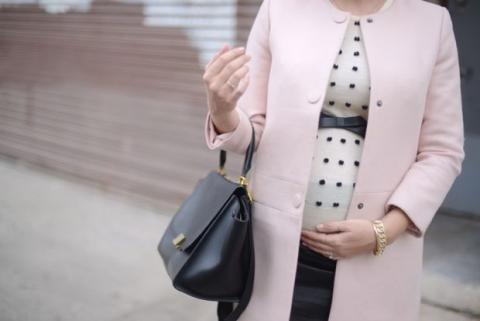 Silk Gift Milan dedicates to all the pregnant and not mothers the image consulting and personal shopping services; why to be mother should not mean giving up their femininity, to be cared by their partner and have experience in fashion. So let's follow my tips for moms to be fashionable.
a The First rule that it is very important, which I often emphasize as a cardinal point it is the importance of trying to get dressed every day and leave in your wardrobe all the clothe that could be worn in your next yoga class.
b. Allow yourself the pleasure to satisfy your wishes. Every mom deserves, hairstylist or beauty 'a session for confidence and why not ... even a few hours with Silk Gift Milan for a coffee between friends and shopping in the privacy of a showroom or by your favorite fashion designer.
c. " Every opportunity to beautify you is human, and the accessories are an easy way to do it." Marc Jacobs ... remember that it will be easier to dress with the addition of a necklace / accessory to a simple dress. No need for black tie to make a good impression!
d. In the wardrobe of every mother should never miss the must-have:
- A couple of delicious flat shoes or heels, but do not overdo it.
- A boho style blouse. Not only tunics leave the belly breathing, but there are a lot of nice options and creative ways for your outfit - left out from the skinny jeans or leggings, hidden in a high-waisted skirt, or relaxed and out.
- A pair of jeans for every day. Invest in one or two pairs of high quality pregnant jeans, based on models that work with most of your wardrobe. One leg straight, thin, or lean is universally perfect.
- A long cardigan is not only warm; it makes a dress. Wear it over a dress or tight T-shirt and a pair of leggings to show a slimming silhouette. Belt for a stylish look , or leave it open for an easy swing.
- A pencil elegant skirt. A high-waisted pencil skirt is a great way to feel good, it is always good for a romantic evening with your partner. Try a black or dark blue basic or a trend print, to wear with everything from a casual t-shirts to a blouse.
e. Opt for baby bag from simple models or something neutral. Do not choose models with strong prints it is a way to avoid any slip-style when the combination to your look has nothing to do.
The web by Silk Gift Milan and this blog will keep on to give you good stylish advice and there is a part dedicated to all mothers and pregnant ones too, give it a look!