Pampering for sweet children
Monday, 27 February, 2017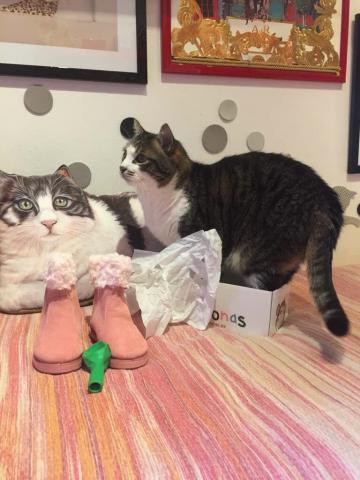 I will not hide my excitement every time I am asked to follow as a personal shopper children / and their extraordinary sincerity is amazing to discover what they like , to understand their lively and playful lifestyle, if it is the right day for shopping ... even if they like my presence they to help them as a play to do .their beautiful age who is a precious gift and the uniqueness in understanding spontaneously / of course the power of the colors and shapes.
Increasingly with mom and / or dad we plan the baby wardrobe ; when they consult for the shoes to buy I sometimes feel a certain form of discouragement to the idea of taking into account all the shoes of which they might need their children : school, party, rainy days, hot sunny days ... as a professional expert in personal shopping I never aim for a overbuy nor want to spend too much; in fact I see no reason for the little ones to own more than five pairs of shoes in total. I assure you that in the morning you would avoid many discussions and then you give a better appearance to their wardrobe.
The Sneaker - Laced shoes are always very trendy, a classic that never goes out of fashion and I can guarantee that there are online child 's shoes not disappoint the expectations of embellished prints with patterns, colors, applications ... really fantastic and the use of the best fabrics allow their feet transpiration and do not prevent the movement. As an image consultant I love sneakers when worn with a pair of jeans or / and matched to the colors of the top / t-shirt, moreover there are different outfits that can love them ... like the perfect choice for many young guests at the recent edition of the Pitti Immagine Bimbo 2017.
When I think about the rubber boots I often imagine those plain yellow color in many photos of children that can communicate the playful and cheerful message even on rainy days, but if yellow or other fantasies / tones there is always the part of a fantastic online store an important research behind, have and give the same intent and their waterproofing will allow your children to freely jump in puddles, special is the attention to details to provide convenience in putting them and remove them.
Sandals and boat shoes are among the models that I particularly like it I find out that they are a success in many situations and there's always online a wide right choice for your child's shoes, which is not bad right? Outstanding and comfortable for a day at the Cartoon Museum - Milan, for the school, to go shopping, for a day at the park a for hours playing with their friends.
Loafers and Dancers for any special occasion that it is a birthday, a wedding, a baby shower party or otherwise Ceremonial shoes for baby it is always a good thing to have a pair of shoes that have never seen puddles , they are comfortable and they easily match the rest of the outfit. Leather or suede should have a good quality / price ratio guaranteed for those who choose to buy trendy baby shoes through online shop.
Slippers - sleeping shoes : In the house they should always be present and when you try children's slippers (but not only) you can think of them as soft, easy and comfortable . At home it is always essential to choose slippers or / and sleeping shoes that are able to balance the heat so the foot stays dry and prevents odors, which are breathable and have a general comfort. A just and convenient choice of shoes to a child and an online reality Pisamonas is an example of a quality that does not compromise the taste of the playful children and then they are so beautiful that I wondered "as shown by the recent red carpet the Vip to present them with underwear as a glamorous trend they could also rely on the youngest, making slippers a trend to wear to school too"!?
Silk Gift Milan by Amanda Archetti thanks to Pisamonas for giving photos useful to the realization of this blog.