The personal shopper baby helps you to find out the kids' personal style.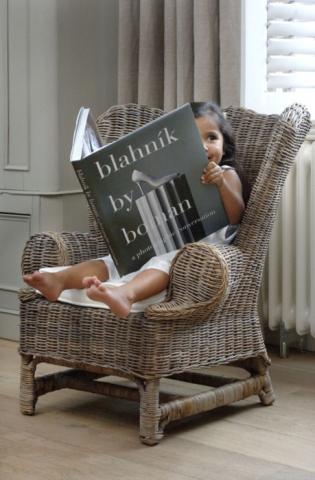 This blog was created by the many situations that we observed for boys and girls in terms of style just walking around in the city. It is true that those who should be models for teenagers do not help, but despite of this a big plus can be given by making them to find out their personal style, starting from early childhood till when they start to be more independent. During the personal shopping is not difficult to notice the personal style they are going to grow up through the colours, patterns and motifs that they prefer to. It is therefore important to give confidence and space for each child to engage with such natural affinities. The image consulting gives a sense of accomplishment for the adults and small one and give them time to get dressed (choose what to wear) has to become quite a game without having to rush out of the store or the door's house, they must feel the same sense of accomplishment of the adults and that will encourage them to develop creativity. Share time with your kids and just show a few pages of a magazine / fashion book or a website between a fairy tale and nursery rhyme can inspire them for a style's icon ... a small Trendy Amanda?!
Most children grow the awareness of how colours play a great value, be always ready to recognize and praise their achievements.
We all remember when in school we were taught the symmetry in the art, it's up to them sooner or later, so let them become an easy occasion to include the important balance and proportion in fashion. Silk Gift Milan has always believed that a kids' personal shopper should not have (and did not) as the only object the purchase, but the most important element is to be aware of make a useful contribution in education of children, thanks to the help of the unique and irreplaceable mothers that teach their children to enhance these activities and will help to prepare the ground for discussions. As image consultants make them understand how the colours complement with their skin with pointing out the differences it is the best way to address them later how to dress for the body 's proportions considering any form, where each defect should become a feature to flatter and never a problem to get around. It is right that a mother makes her decision on anything that is worn out of the house, but as long as the age and clothing permits let it be. The mothers are sometimes worried asking for advice about how to behave when they see their son or daughter badly dressed, Silk Gift Milan encourages to try to propose what do not match with their tastes and pride in what they wear. However it becomes even nice to look around to understand the trends and get involved with the style. As personal shoppers, we note that a girl or a boy aware of what is in fashion is often more comfortable in the social environment no matter if we like or not to follow the trend. To be kids' personal shopper & image consultants is a job just like the style that is in each one of us.