GLAMOUR MOTHERS IN WHITE PANTS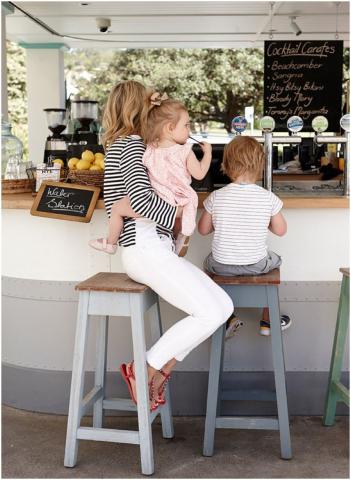 White always accompanies the summer days of each woman, in fact it is the color that absorbs less heat it allows us to remain cooler and then it is always among the choices as a must-have for every woman's wardrobe, it does not pass summer season that it becomes trendy, on summer 2015 it is one of the trendy colors. I often meet mothers who know us in before the image consulting and personal shopping by Silk Gift Milan that tell me that when their children were young, they did not wear white pants as the kids around with the dirty hands of jelly and often struggling with strollers and high chairs, it is certainly possible to worry if pants white stain. When their children are older they want the white pants until they become a sort of summer ritual. It is Summer time and as image consultant to look at mums in white pants, high heel sandals and t-shirt is one of the cool and glamor choices of the summer evenings.
Pulled out of the wardrobe there is a sort of question that it belongs to every mother / woman on the choice of lingerie and the fear that they can show off you fatter, unlike the pants in dark colors that give the illusion of showing you slimmer. Which it is never a good thing.
Here as an image consultant I give you some tips for not earning "weight" in white pants:
The choice of fabric. Fabrics too thin have a tendency to highlight your forms even slightly generous. During the hours of personal shopping we do not recommend models with the presence of pockets because they have a tendency to make you look cluttered.
Always opt for straight pants never tight. A style that hangs straight from the hip, as a pant creates a style best. While palazzo white pants - in a dream chiffon or gauze - are very romantic and fresh, but the reality is that it will make you look with some size up.
Wearing the right lingerie. Do not think about wearing white panties with white pants, Opt for skin tones and the choice is more elegant; an image consultant by Silk Gift Milan doesn't advise you to wear tights / pants seen in white pants because they will make you look even heavier.
Wear a sexy top. In the summer time there will be difficult to match with your white pants a top that draws attention, something with beads, sequins ... applied or a top in a bright color. Graphic prints - flowers in bold or in black and white - they are an another attractive way to draw the eye on the top of your body. White is a great neutral color and if you manage to draw the eye upward, the rest takes a back seat.
Wear heels. In addition to their undeniable glamor to wear heels lengthen your legs and instantly they give a more subtle effect even to the white pants. Heels ranging from rope wedges to stilettos - have the makeup to Make you look slimmer with almost any type of pants.
Avoid lapel. Trousers with turn-ups of any type of course break the line of sight of the pants by creating a not suitable look
The Boot Cut are pants that are slightly flared at the bottom, and are not tight on the thighs and fall softly at the sides. These models are suitable for all types of silhouettes and if you have some Extra Pounds, these pants have the advantage of enhancing the curves of your body.
Wearing a tunic top. If you want to remove the problem of panty lines or pockets or small curves that are seen through white pants, you can opt for a tunic top that just touches on their problem areas and may give you a much better effect.