Personal Shopping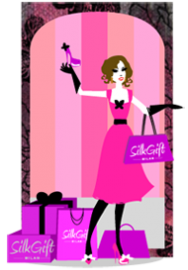 The Personal Shopper by Silk Gift Milan are professional experts who give their time, skills and taste to accompany you to shopping and help you to choose the best for yourself or for someone you want to give a gift.
We can help you in the purchase of clothes, accessories, home furnishings and advise you in the choice of gifts for any occasion.
 
Why choosing us? Because we know Milan very well and we can get you to buy what it fits you without failing.
Moreover we have partnership with designers and craftsmen who make tailor made clothes at affordable prices or you can change or transform your own dresses.
 
You can choose between two options: