On vacation with a beautiful baby bump.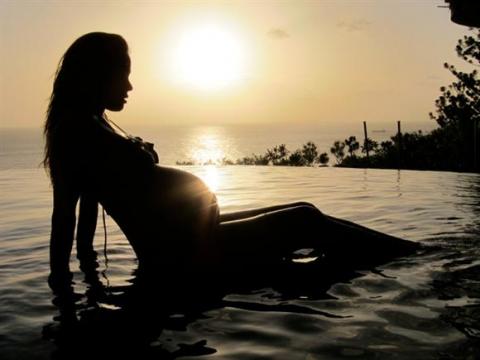 Even during pregnancy is definitely not difficult to pass the test if it is an image consultant by Silk Gift Milan to tell you, your good image on the beach will become certainty. Simply choose your swimsuit that best suits your silhouette and in addition to this advice, you can read that as a result, we are always extremely available to give you a consultation.
Silk Gift Milan begins by saying that it is always essential to choose swimwear comfortable, that can serve as support, ease of movement without constriction and never give up the enhance of your beauty with fashion models.
As image consultant and personal shopper we know that most of the moms prefers to adopt without hesitation the choice of BATHING SUIT. The great advantages of this model is its flexibility in that in addition to supporting the growth of the belly is a real care for your back. On the Market models for moms who want to be glamorous if they are so wonderful as to change their mind even the most tenacious of the classic black at all costs!
The start system shows the adorable baby bump on the cover of major fashion magazines, the sweet beginning as a period where the beauty and sensuality of every woman is the best, while your big break may become the beach and do not be afraid because comparison with stars and starlets, you do your best without the need for any "tweaking".To all these mums BIKINI is a perfect choice. In the sun is essential to protect the stomach from the risk of burns, given the very sensitive part, with models from creative details and go to the beach just in the right hours. As an image consultant every woman wearing bikini has a look more flattering and it shows more lean.
The TANKINI, two pieces made ​​of panties and top is a middle ground between the first two choices and if compared to the one-piece swimsuit is another option that can decisively contribute to the support of your belly and back.
Silk Gift Milan is always advisable to consider the choice of accessories, regardless of the bathing suit you wear, because every opportunity is a real touch of style and fun in harmony with the beautiful season!
Every occasion such as personal shopping for swimwear for pregnant women, as for all the other clothes, is a fun and creative way to celebrate your pregnancy. The swimsuit for pregnancy is an essential for your wardrobe because you can continue to express your personality wherever the occasion occurs... in the pool, beach, boat, or where the use of the swimsuit will become the recommended dress-code!