I introduce my Artist Image Management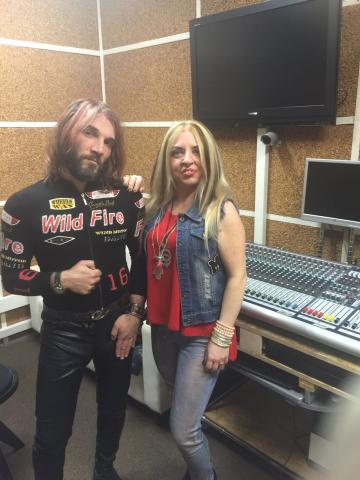 I am excited and honored the singer-songwriter Michele Lattanzio in art "Reverendo Secret "has requested to follow him to help him to improve his personal style / personal branding and to give a ransom to his artistic and personal career. Michele Lattanzio is a songwriter of exceptional talent, as ever disappeared in the Italian discography and in these days in the recording studio he is enjoying the same success that in the public continues to receive more and more ... For me even a further professional growth and happy to be able to share!
For all artists (men and women) Silk Gift Milan experiences its method, certified by Amanda Archetti: the 'Artist Image Management "of American strategy, but thanks to the Italian creativity, where the personal branding is always an essential part of one's personality but it is characterized by "a superior side" due to 'relentless exposure and involvement of the public support through social, covers, interviews, television ' s appearances, events, concerts ..., printing and strategies ... so many elements that involve greater vulnerability to the artist's mind with the very real risk of being perceived by a negative image in a short time.
How to grow–up the artist's personal branding
Whether classical, rock or sometimes bizarre ..., your style tells you and explain who you are without a word and profess to understand what your lifestyle that it is the biggest step to develop your own personal branding.
For Reverendo Secret to understand better his lifestyle the key was to prompt "who he felt to be and what were his key's values"; then I prefer to write down the key points on who he is and decide what he wants people / the public has to know about him: Innovative or creative?
The artist has his own signature
I love the topic and always start in my Artist Image Management saying to think of celebrity women like Adele and her little black dress, the body of Miley Cyrus, the dark lips by Lorde or the "awfulness" by Lady Gaga, the thought materialized on the baseball hat by Pharrell Williams ,Enrique Iglesias hair, suit and tie / papillon by Justin Timberlake, the singlets of 5 Seconds of Summer or even the hairstyle of l Stash of the Kolors ... these artists have created their own signature and "people remember them for their iconic choices, looking at them for what they are." To Reverendo Secret his beard and his long hair, that reveal his mystical soul, deep and poetic ... a man that cames out from the woods.
In the artist's wardrobe there is no room for disorder
The wardrobe planning to assemble the factors to donate to charity can be a daunting task, but it was essential to give space to all the clothes / accessories that better reflect the personal branding of Reverendo Secret.
Trends for an artist
For an artist the trends can be a trap to derail his own style. In every season there are a dozen strong trends in fashion, many misunderstand that if these trends is necessary to adopt them, nothing is more wrong. I always explain to Reverendo secret to understand the trends that more flatter him and to take some piece instead of adopting the whole look.
Define the aims and later with dedication and hard work has a tendency to create a real /clean image.
However the work on 'image has to be done carefully, preferably with the help of an experienced Artist Image Management. And of utmost importance that the image is positive and realistic. To obtain an image which is higher than the realistic or that is too much can draw negative and unwanted reactions.
You may also like: We are the music makers and we are the dreams of dreams