The Made in Italy that I love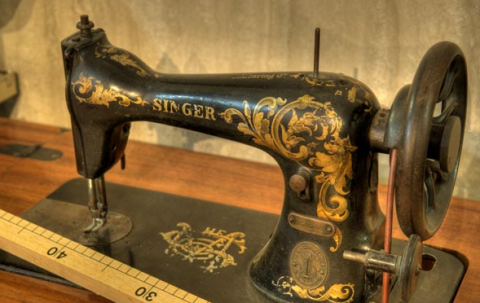 The realization of the Italian pavilion at the Expo in Milan, where innovative design and technological innovation showing symbol of the great contemporary creative factory, the biggest names in fashion, culture, work, food ... all for an real hardworking, Italy and with a great will to believe.
I am an Italian proud of it and aware of its problems and at the same time in any time I feed myself invaluable. Who comes from abroad to Italy to buy an Italian product, cloth, accessory is aware of carrying away with him /her the fruit of the love and devotion of their creator. The Italy to which I believe is this, I am excited and proud of the great Italian names such as the teacher and friend Duccio V. Quattrini (DUCCIO VENTURI Bottier) that thanks to his work as that of many big names still give great value to handmade work related to a personal creativity, a great passion and a high technical and artistic skills.
Fashion and made in Italy, Italian style have always been a great strength for our country. There is no item or accessory that does not reach much power without being assembled by the expert hands of our craftsmen. This is called tailor made: handmade and tailored. If I did not believe to the real Made in Italy I never started my job as a personal shopper and image consultant, a profession that was born and raised in the USA where it is necessary to attend courses of study after some (technical) American footprint but without ever wary of objective considerateness of the Italian taste..
Today more than ever there is and must be a return to craftsmanship because our country is on it that has to aim to come our again. As a personal shopper and image consultant by Silk Gift Milan I am aware as Italian to reach the foreign customer thanks to our inner good taste where that badge is highly valued and the value that has to stand out in the world has always. Silk Gift Milan is professionally trained to pamper, advise and assist you in making the best purchase that reflects your needs and requirements thanks to the research in the area.
The research on the territory of Silk Gift Milan is a continuous study and activities carried out (with caution, knowledge and experience) over time through the participation to events, fashion shows, conferences, tours of different local crafts that we have identified in the map's territory of the different excellence present in each region.
There is a new concept of luxury, which is distinguished by its uniqueness, which then means more attention to details. The most important part of the image consulting by Silk Gift Milan is the tailor made, that not only survives, but grows and is increasingly becoming important in the world because it is not just manufacturing, which however is different between original manufacturing and copying, copy is never alive, has no soul, it does not shine with its own light: a photocopy is not like an original. Manufacturing is culture, tradition, imagination, creativity, history and this can only copy, and badly. It is also tailor made style, news, research, study, passion: all this can only imitate but the results were always lower. A bespoke suit, a pair of handmade shoes, a jewel, a perfume, the slats in shirt collars and everything you can tailor made becomes style and tailor made, a basic concept in this historic moment ... a concept of luxury, that stands out for its uniqueness, which then means more attention to details.
In image consulting by Silk Gift Milan, as in all the services offered, you are Americans, Arabs, Russians ... first of all you are people, before customers, in love with the italianity known as history, art, culture and craftsmanship. You have to know that when you ask us for artigianality works and also typical Italian food, local characteristic products (not standard or industrial), original clothes, handmade garments, unique items that are not produced in too many copies, you ask for the exclusivity of the Made in Italy, you ask for Silk Gift Milan.