Perfumes, what Men like to smell.
Thursday, 6 October, 2016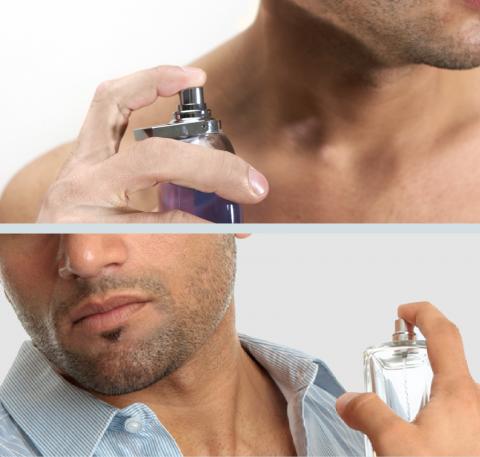 The colognes/parfumes have always fascinated me, for their power to attract the emotions, create memories and encourage romance. There is a strong feeling that it is not accompanied by subtle scents. A single drop is enough to stimulate everything that belongs to the irrational part of our mind. I love strongly their power to revive moments and feelings that belong to a distant past. It brings messages and memories that inextricably bind the innermost thoughts. I love getting wrapped by scents of eternal value when they are heritage of ancient cultures, as every time I travel to Arabian lands, there where the art of artisan perfumes began in the ancient Mesopotamia and Egypt, then further refined by the Romans and Persians.
The Knowledge of perfumery came to Europe as early as the 14th century, due in part to developments in the Middle East. The Islamic culture has perfected the extraction of fragrances through steam distillation and introduced new raw materials for industry. Thanks to this the scents were ready to move west.
Today the perfume does not have a purely practical purpose, but it is used for something more interesting or to get lucky. To combine the right perfume with the right man/ woman it creates something amazing. I always tell my clients that if they do not know what I am talking about then it means they have not yet chosen the right perfume!
In my job as Artist Image Management & Personal branding through scent I say that we communicate with ourselves and with the world around us so for a man to choose the best perfume must be accompanied by specific occasions and situations. The Essences such as tobacco and wood for evening events, while the fresh fragrance of citrus work best to wear during the day and in the office.
Most of the best colognes and perfumes can be purchased online, but always recommend you try them in perfumery. Try on a bit 'in the store, then go for a walk and see how it smells after 15 minutes. Most of the colonies have a distinct smell of all. The skin and react with pheromones perfume potion, which means that there is no need to empty the bottle of perfume on him to get something unique.
Choosing a perfume must be a beautiful moment and often the small specialized boutiques for a smaller number of lines are the addresses they do for you.
Remember that each fragrance will have a very different smell on the skin compared to how it runs on a strip of carton of perfume, so be sure to test the preferences of yourself.
I find it nice to have in the final analysis, a collection including a fragrance for each category, for example: a citrus, woody one, a floral, one spicy and one marine - that way you are covered regardless of the situation or your mood.
Colonia Leather Eau de Cologne Concentrée by Acqua di Parma|Top notes of Colonia Leather Eau de Cologne Concentrée provide luminous scents of Brazilian orange combined with Sicilian lime. The heart adds rose and petit grain from Paraguay followed by leather, Atlas cedar and guaiac wood from Paraguay.
Rose d'Arabie by Armani Prive|Composition encompasses Damascus rose, patchouli, amber, saffron and precious wood mixed with golden dust.
Jo Malone Velvet Rose & Oud| Darkest Damask rose. Rich and textural, wrapped with smoky oud wood. Spiked with clove, decadent with praline.
1969 by Histoires de Parfums|Top note is peach; middle notes are rose, white flowers, cardamom and clove; base notes are musk, patchouli, mexican chocolate and coffee.
Maison Martin Margiela Replica Jazz Club|It's the perfect mix of wood, whiskey and leather with an ever so slight sweet edge.
Santal Majuscule by Serge Lutens|The fragrance features sandalwood, cacao and damask rose.
You may also like: Make-up, the man loves to put his best face in front of his own image too.