Top ten items that should always be present in the man's wardrobe.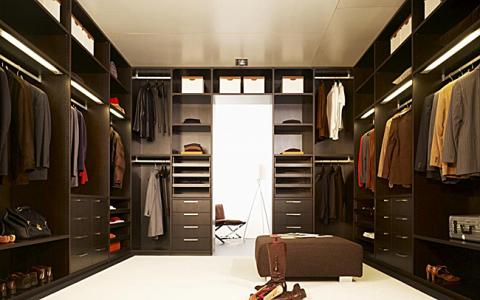 Identifying trends is exciting and it allows everyone to be always in step with the latest styles, but in everyday life that is often busy it is not easy to follow the trends. As a personal shopper and image consultant I recommend to choose a good wardrobe with the must have clothes to be always fashionable and stylish without worrying about the trend of the moment. An excellent wardrobe must have the right clothes either in a casual or a professional side.
1. The White shirt - It is absolutely one of the item more used in the male' s wardrobe. It should be white made by an excellent cotton and you should choose the right size to fix your body's shape (not too tight, not too loose). You can wear it on everything, it is important because it is a great means that in my job as a personal shopper and image consultant becomes good ally for the perfect outfit.
2. The Blue Blazer - In the wardrobe of a man I consider it the most important evergreen. In my image consulting's service I love to point out the great job of this cloth that gives a wonderful look at the whole outfit, it offers a more eclectic look. It is easy to find out how to match it.
3. The suit - It's not a difficult choice, but many people make mistakes when buying it.I tell To every man that I follow in my personal shopping's advice: "A good seed goes from season to season; in other words, it is without time ". When choosing a suit, it is essential to make sure that it is tailor-made and therefore it fits well to your body. The color? Try the blue or a dark gray that are more useful and on many occasions it is more elegant than the black one.
4. The Blue Jeans - No matter how light or dark, this cloth is the example that if it is well made, comfortable and snug in the right place it can be part of your excellent wardrobe. From my experience as a consultant I think that shopping is unfashionable if you only follow the brands, their choice is not always what we're looking for.
5. Ties - Although the occasions to wear them are few, it remains a powerful accessory in the wardrobe of a man, as an image consultant I consider the accessories what best distinguish us from the crowd. One or more ties should always be part of a wardrobe and must be created by fine fabrics. Dark colors ties are easier to combine, while the bolder colors are more exuberant.
6. Sneakers - You'll need more than anything else, whether it's casual, relaxed or gym as for the trip. It is not necessary to follow the designer of the moment but you should always remember that a pair of sneakers do not have to be expensive to do a good job, but well made.
The loafers can be another perfect answer for their comfort and for their style, it is a cross between the sneakers and the classic shoes.
7. The Sweater - As image consultant and personal shopper I love to say that a sweater is a very important and a good ally style . It is a classical style when it comes to cashmere sweaters in a neutral tone, which is 100% mixed with cotton and it is a reliable choice for cold days without losing in glamuor.
8. Shoes Black-Dress - A pair of beautiful, classic, comfortable and always meticulously clean and what can not be missed at any man's wardrobe. Available to wear with the right suit according to the occasion.
9. White or Blue T-shirt - From my point of view it is the exact opposite of casual shirt. There are many occasions where you can wear a t-shirt, but in opposition to the shirts there are many occasions where you can not opt ​​for this choice in the perfect outfit. If you go out to the pub, in a club, walk on the beach, in the park or in the center, to see a movie and everything that says "this is fun", all of these are good occasions to wear a t-shirt. If you compare it to a shirt, a t-shirt can be quite boring, so you need to add the right accessory to create a difference.
10. Leather Jacket / Coat – These are dresses who reflect the style, habits and life of the man who wears it. Both can coexist perfectly in the wardrobe and while the leather jacket is a plus for a youthful, fresh and rock look, the coat remains a cloth for a gentleman of style.