The perfect gift
Wednesday, 30 November, 2016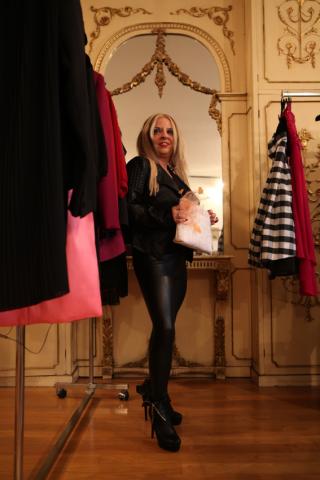 An important part of any celebration, whether it's a birthday, Christmas or other event is the exchange of gifts.
The art of packing your personalized gift is one of my favorite topics and the Gift Card by Silk Gift Milan are the tangible act of psychological and emotional benefits of giving and receiving.
People make gifts for a number of different reasons. Sometimes it's to say thank you or congratulate, other times it is simply to show affection. Some people give to remedy to a guilt, like when you are not able to attend a special occasion in person. Whatever the reason behind giving a gift, the common factor is that the act is influenced by emotion.
The Silk Gift Milan's Gift Card, whether you choose to give it to your beloved, mom / dad, friend ..., are Tailor made to what the person wants and this requires thought and emotional consideration. I love always to repeat that: "Finding the right gift for someone has to evoke a beautiful emotional response, as you want to be happy, satisfied and excited by your gift's choice".
Choosing a gift is an art. "Rushing into a mad rush is a very stressful process, so why not sit down with a list of names and invest a few moments to think about what really may need is a wise advice." Giving a Gift Card by Silk Gift Milan is a wonderful experience which begins by not having to worry about all forms of stress because it is my job to understand the perfect gift.
We go through a period where everything seems obvious and is often the silly idea that to buy something beautiful you have to spend so much money, when the perfect gift is to get back to the essentials and to rediscover the value of giving, as I like to repeat in my personal branding.
One of the most used words in the marketing lexicon is "luxury", but at the same time I believe it is abused a bit '. When in the Gift Card by Silk Gift Milan they require me a luxury experience I try to understand the subjective meaning ... give an experience, a jewel, a dress or whatever is luxury is about the uniqueness and the true meaning and not as a cost, there is as much of uniqueness in the made in Italy that does not involved much money .
As my Artist Image Management I define luxury, every time there is to think of a gift, by mentioning the words of Dario Fo who once said: We got enriched by marvels. Experiences, impulses, sensations, by what improves you and others. It just woths for this and for that gloomy fundamental thing, which is the love. A great inspiration for your next gift.