Shorts ... this is their season!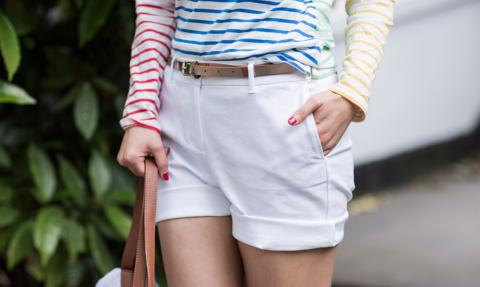 When it's hot outside, what could be more natural than to pull out of our wardrobe a pair of shorts and a shirt. Shorts …. and no matter if not for a fresh and enjoyable day out, this is their season! During the time that I spend for the personal shopping I do not miss to look at different styles and models and as an image consultant I enjoy creating my clients endless outfits for the Street style ... the shorts are perfect in the summer wardrobe! I can say that the shorts are a reliable cloth in the summer wardrobe of many women, but I can not help to think that they deserve to be worn with style.
By the professional point of view I am an image consultant and it seems fair to advise shorts for women who fail to wear them. This dress is one of the coolest of the summer season, but it is something for women who do not have big thighs, knees and calves because the shorts create a focus on these parts of the body.
Two basic rules of personal branding:
a. Your look should be relaxed, chic and cool with nice legs.
b. Do not assume that because you have found out them in your size they will fit you
It's always better to create attention only on your body's strengths and not weaknesses. As a personal shopper I like always to remember that the size is not enough to be fashionable. So you have to know your body's shape before dressing. Being a professional in fashion and not a fashion victim.