How to wear High Heels without pain
Friday, 27 February, 2015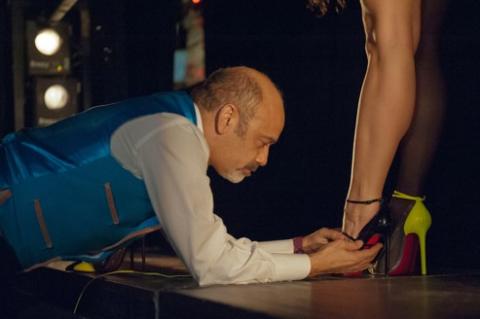 The experience of living my private and professional life with high heels led me to build up a certain spirit of survival that I like to share with you. I love high heels like many women do even to go to sleep. I like the famous sentence that I would share that is the one said by Donatella Versace: "I always wear high heels - I simply feel naked without them".
The heels are a pleasure with pain but in every woman's wardrobe are the first among the must-have. Their work in the glamorous women is very important and often crucial to make always look from their height the fashion world and the trends that come and go without yielding. In my job as image consultant and personal shopper I find very often girls struggling for the first time with a few inches of heel, blocked by the panic of falling while walking so that it is very useful the advice of a personal shopper in heels ,even in those occasions they never miss a shot giving them a few more inches of femininity and style. To wear shoes with heels flatter everybody because it makes us look more slender, sexy and to be able to get the attention of those who love us and make us feel more safe. It is no longer just a thing of women and many men don't resist to the charm of wearing heels. A dear friend of mine has been having a wonderful shop for years in Milan and his shoes have the distinction of being beautiful, trendy with heels, made in Italy (also to be ordered) and not expensive. During a personal shopping section I go there with my clients either men or women , it is never a foregone stage even for the sake of trying to walk on it, then there is always a pair of shoes that I find out that is the reason for me to go back to try and buy one out of my working hours. There are such heights that make you lift off the ground for a few hours of the day; I would challenge the woman who would be able to manage them the whole day during work, home and shopping with twelve inches heels.
The advice of the personal shopper is that heels are worth trying for those who love them and do not want to give it up for no reason and who have always worn shoes flat depriving them of the pleasure of looking at the world around from a different height.
1. Make sure you are wearing the right size's shoe.
The first mistake that women or men make is that they probably not have the right shoe's size for their foot. Your foot's size changes over the years, even as much as one full size. Have your feet sized once a year, and do it if you've never had it done. Have your feet measured when you're buying shoes, for width and for length as well. A lot of people think they're a wide or small and they're not so I advice to do that before you shop.
2. Educate yourself on your own personal foot's type.
You should know your foot's type. In my opinion a personal stylist would be the best way to know your foot's type and what's going on. If you can't run out choose the image consultant that gives you, two ways; if you have a flat foot or a high-arch foot. Wet your foot and step onto a piece of paper. When you make a foot's print, it will show you how much your foot is flattening or how high of an arch you have. As an image consultant I can help in that.
3. The thicker the heel, the better is.
As image consultant, I advise to avoid thin heels, the so called stilettos. They are not steady for the foot. Sometimes as a fashion advice, I should suggest the stilettos to match with the dress, as long as it is something on that occasion. Instead If you're wearing stilettos every day I advise a chunkier heel style and change it up a bit.
4. Avoid thin soles for opting instead for soles with a platform.
The thin soles are a major cause of pain on the bottom of the foot, a thicker shoes' soles allow you to partially offset the pressure when you walk. A rubbery material under your heels absorbs the pressure.
5. Sometimes take breaks.
In the toilet break, under the desk in your office, taxi, metro or whenever the bon ton requires it take just the enough time to arrange stretching of the feet for a few minutes. Strech ankles and feet to have a feeling of relax and not just for your feet!
6. Never forget Stretching without heels.
Stretching always avoid you serious problems to your feet. Walking barefoot is the right time to take care of the front of the foot and ankle like pointing your toes down, and pulling your toes up with a strap to get the Achilles' tendon and the calf muscles and then side to side to get to the inside and the outside of the foot.
7. The shoes with bigger coverage on the top.
The bigger is the coverage on the top (neck) of the foot the better is .During winter I prefer boots with high heels because they are really something that you can wear all day and you can not care about standing up for hours. In summer you can try shoes with an ankle strap or a big wide strap at the top. If you are submitted to blisters and friction, it is a good choice to try other styles, something that covers more the top of the foot.