Underwear as Outerwear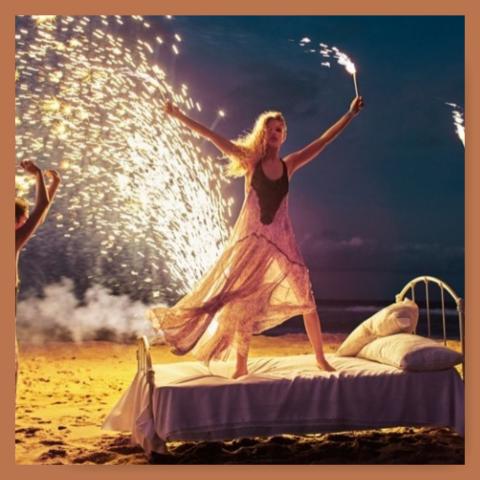 To wear underwear as outwear clothing is glamorous on this season, certainly this mood is not new, just think of stunning elegance of Coco Chanel in silk lounging pyjamas to the provocative and ambitious Madonna in a cone-shaped bra … and in the collections of many designers as Alexander Wang, Vivienne Westwood, Jean Paul Gaultier, John Galliano ...
In my consulting of Artist Image Management / personal branding to those worried about public speaking I always say to imagine the entire audience in their underwear, but if we look around the office, on the catwalk, in street style ... meet more often similar images. The underwear is no longer content to play a supporting role in our wardrobe, but it is making its way to the main stage.
If in your wardrobe there are shortage slip dress, bra-tops, corsets, camisioles, slinky satin ... know that you have the right underwear to show off this summer.
I love to detect in women who follow the advice of image that delicate balance between seduction and elegance as Cate Blanchett, or wear a tank top with a lace gown or tuxedo pants on slightly oversized fit and a simple stilettos.
The slip dress is a key piece that as image consultant I understand it is not always easy to wear with the same easiness of Gwyneth Paltrow and Sienna Miller seen in parties occasion, but nothing remains that you also may have the personality and the right silhouettes to introduce them into your wardrobe and show off the dress petticoat to the first occasion of a party or event showing a decisively glamor undress. Satin dresses need to be worn without socks and underpants without obvious seams (seamless knickers), while the bra from the contrasting color can make you look flirty for the evening. With silk petticoat you should opt for flat shoes plus a cardigan or blazer as a cover-up, we will give you the right gracefully tasteful and classy.
The silk pajamas can be one of the coolest choices at your next summer party, but do not forget a couple of important earrings and sandals with heels (perhaps jewel) to convince the less fashion experts that you go to the party not to escape the heat of your bedroom.
You may also like: Mood nautical: Are you a sailor or a pirate? ---- The Psychology of the Color.