Event manager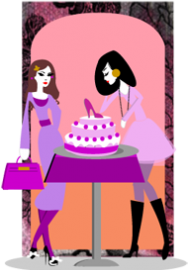 Silk Gift Milan's aim is to organize events, it requiresthe engagement by all the partners involved in each stage of the project and the utmost attention to the smallest details either from the organizational point of view or aesthetical one by keeping in touch with its image and value.
It relies on its experience to  organize a meeting or to plan a business lunch or  dinner. Silk Gift Milan's clients' satisfaction is the proof of the seriousness of the agency: all the events are organized on the basis of a personalized service thanks to  an excellent quality / price in line with the budget and the clients' needs and desires.
Silk Gift Milan offers creative ideas and transforms your business meeting in an unique and unforgettable event.